Non - Profit Organization
Alternative Living Solutions (ALS) was founded on July 2, 2007.  ALS conducts business as a 501(c) 3 not for profit organization under the Internal Revenue Service Code. ALS is licensed by the Pennsylvania Department of Human Services (DHS), Office of Children, Youth and Families (OCYF) pursuant to Chapter 3800 as Transitional Living and pursuant to Chapter 3680 as Supervised Independent Living. The programs' primary focus is to meet the needs of at risk and aging out youth. All of the facilities currently operated by ALS are located in Westmoreland County, Pennsylvania. The corporate office of ALS is located at 2108 Tartan Court, Latrobe, Pennsylvania 15650.
State of Pennsylvania Licenses
ALS has successfully been granted licenses from the Pennsylvania Department of Human Services. Each facility operates under a separate license.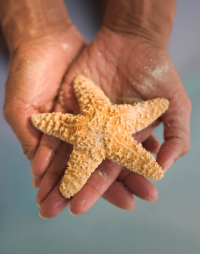 "The StarThrower"
Original by Loren Eiseley 1978
Edited by JPB/DSB 5-3-07
StarThrower
As a young lady at the ocean shore, I saw a silver-haired woman dancing oddly on the beach just before sunrise. She would bend, and twist, and lunge as she pranced to the thunderous surf as if it were some kind of imaginary drum.
When I got closer, I noticed that she was picking things up and throwing them into the sea. I approached her silently, not wanting to disturb her sacred dance. I watched intently as she stooped to hold one of the many starfish that had washed in with the tide.
She then moved gracefully as she tossed the sand bound creature back to the sea. I moved cautiously closer, and I asked the woman, "Why the effort?" of giving so few another chance. What did it matter because there were so many more starfish than she could handle.
She looked directly at me, the reflection of the ocean, the rising sun, and me in her deep, yet bright brown eyes. She smiled and spoke with a soft, yet powerful reserve, "It matters to this one.", and she ceremoniously gave the starfish back to the sea.
The work we do as counselors is similar in that, of the number of youth who wash up onto society's shores, a small percentage of those youth need our special care.
And it is upon us, the StarThrowers, who can mean something special to those students we impact in our programs. Let it be your commitment to the youth and to your colleagues, that we teach one another how to be StarThrowers in our careers.
The story above evolved many years ago, and I am still the StarThrower I discovered that fateful day. I have had the chance to dance with other fine StarThrowers since.
There is a StarThrower in all of us when we enter the helping profession. So prepare to join in the dance with other great StarThrowers at ALS.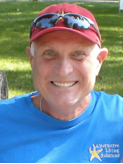 John Bukovac, CEO/President
John Bukovac: John and his wife, Denise, are the founders of Alternative Living Solutions (ALS) and he has served as the CEO/President since its inception in 2007. John has extensive experience in the youth care environment, having worked with both non-profit and for-profit organizations. These include a large, national corporation and several varied-sized state and local organizations. John has dedicated his whole career to the youth care field, totally devoted to the well-being of youth and families throughout Pennsylvania and across the nation. He has served on numerous national, regional, state and local boards concerning the development and improvement of the juvenile system of care.
John is a graduate of Indiana University of Pennsylvania, the University of Pittsburgh School of
Social Work, and numerous training and certificate programs. He is a Licensed Social Worker (LSW) and a long-standing member of the Academy of Certified Social Workers (ACSW). He has been recognized by his peers for more than 45 years as a youth care professional. Several of John's past and present involvements include: Pennsylvania Commission on Crime and Delinquency (PCCD), the Juvenile Advisory Committee of PCCD, the Pennsylvania Council of Children, Youth and Family Services (PCCYFS), the Child Care Association of Pennsylvania (CCAP), the National Association of Social Workers (NASW), the national Juvenile Advisory Group (JAG), VisionQuest Pennsylvania State Director, Adelphoi Village Chief Executive Officer, Ridgeview Academy Chairman of the Board, Rightway Academy General Manager and many other local community efforts.
John may be reached at 724-493-2509 or by email at: [email protected]